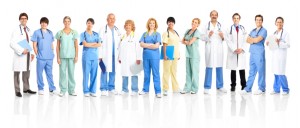 Welcome to Doctors Australia, if you are thinking of taking up a job in Australia then you have come to the right place. Are you a Doctor or nurse and want to be a part of a excellent team? We would love to have a chat to you, please feel free to send your CV to the email address at the bottom of the page!
We are a private group of Practice owners who own and operate Accredited General Practice Medical Centres in Queensland & New South Wales in Australia. We believe that an investment in our staff is an investment that ensures their happiness, productivity and longevity. We also believe that if you love your job, then you will be successful. That's why we are always on the lookout for new team members to come and share the rewards.
We are not agents looking to on-sell doctors to other practices, we are the owners and operators of the practices, and you will be dealing with us directly.
We pride ourselves on all of our fully accredited practices which have excellent facilities and offer some of the best working environments anywhere in the world.
We offer:
* Excellent remuneration
* Flexible working hours & days
* Guaranteed minimum pay rates
* Excellent support staff
* Integrated Allied Health
* Arguably one of the best work/life balances anywhere in the world.
* Help with immigration, visas & Australian Registration
We already know that you will love working in Australia –contact us on the email below for a confidential chat and to find out more on the excellent opportunities available in Australia for Doctors & Nurses.