Doctors @ Carindale Mall is located in Westfield Carindale, it is the largest shopping centre in Queensland and became the fifth-largest shopping centre in Australia on completion of redevelopment in 2012. It is a premiere location with 430 shops, minutes from Brisbane CBD, giving you the opportunity to pop out for lunch or shopping without having to walk more than a couple of minutes anywhere.
Our aim is to provide the highest quality medical care  for our patients for all levels of their health. Our objective is to help people improve their health, well being and enjoyment of life. Our facilities are brand new, with state of the art equipment.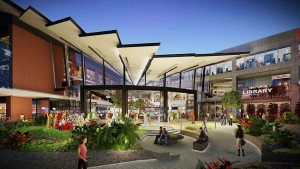 Facilities

We are a close-knit team with some of the finest facilities in Carindale. We have:
Spacious air-conditioned rooms, Onsite pathology, Allied Health and Chemist.
Separate nursing room for ECG's, Spirometry, EPC and Care Plan support,
Modern equipment & systems including remote access,
Staff room where you can have lunch, coffee or tea with your fellow team members.
For more information and a no-obligation confidential chat:
Email us here